Gfteam European Camp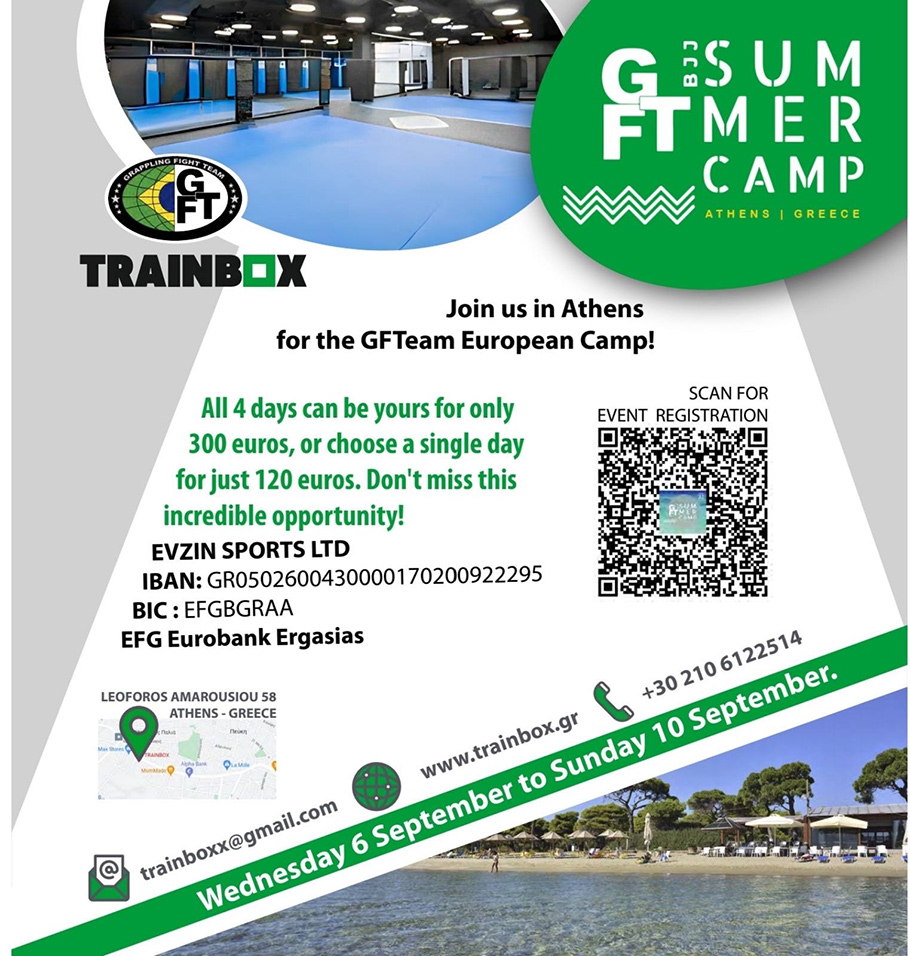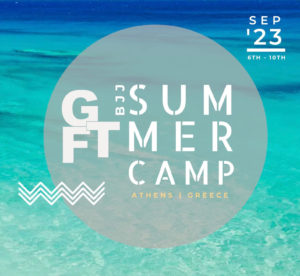 This year the Gfteam European Camp will be hosted in Athens and at the Headquarters of the Greek team at Trainbox.
master Julio Cesar, Gabriel Rainho, the champions of the Brazilian team Gutenberg Perreira, Julia Alves, Ademir Barreto and Fabyury will attend the same tatami for 4 days.
Brazilian Jiu Jitsu, Athens sights and Greek beaches await you..
To participate fill out the form below..  Payment will be made to the Trainbox account by sending the receipt to our email
Για δήλωση συμμετοχής πατήστε ΕΔΩ